AirBus announced (on this link) that it is going to America.  America is the best  (VAT) value added tax  haven in the World
The UK and EU VAT is helping the USA boom.  Virgin Air is building its Spaceships the U.S.   Why? Well the VAT is paid with after income tax working capital (money).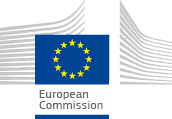 Many people wonder why the VAT destroys growth.   If for instance you need to purchase $1,000 inventory in the US, you will need to make $1,400 and pay income tax of $400.    In the UK and the EU,  however, you will need $1,700 to buy the $1,000 inventory.   If the VAT is $200,   the after income tax cost  is $1,200 (compared to $1,000 in the U.S).  The EU business will need to earn $1,700 paying income tax of $500 in order to have the after income tax  money of $1,200.Therefore, if you are Airbus or Virgin Air and you are spending billions of dollars or more, the value added tax can be a deal killer.
The Financial Times of London reports how the VAT had destroyed what remains of Greek Small Business on this link.  The EU announce $2 trillion bail out to save  Greece and Spain is looking for the same.
England is not safe from VAT tax haven USA.   Virgin Air's  SpaceShip I and II were built in California (more on this link).  Yes, anti business state California is better than the U.K.

Virgin Atlantic's Space Ship II has joined Space Ship I in California. The VAT destroys business like no other tax; it seizes working capital that is required for growth.  What costs $1.30 billion in the U.K. costs $1 billion in California.   
If your business needs inventory, you can simply buy more of it in the United States.  More inventories mean more profits.  More profits allow for more growth.   If you export from the US to the EU, you can also pay no income taxes.With the investor visa to the US, the English and Europeans are welcome and they are coming.